Great Northern Metals Co.
About Our Company
Efficiency, Honesty, Integrity, & Trust
The Great Northern Story
Reliable & Value-Driven
As young boys running around the foothills of the Bridger Mountains, Jesse and Rainor Kjelsrud enjoyed hunting, fishing, and hiking. They were taught to treat people as you want to be treated, and always have integrity.
As adults, they have a combined 15 years experience in the steel and aluminum industry and saw a need for a high-quality steel roofing and siding manufacturer in the Gallatin Valley that truly cared about the customers needs. They decided to reach out to longtime friend Jason Kostelecky for guidance and a partnership. Jason has over 30 years experience in the construction industry. The 3 of them together formed Great Northern Metal Company in November 2019. In March 2020, they brought on Thain Cook as co-owner.
What Our Clients are Saying
Dakota Ham Battle Ridge Builders
"I have been working with Jesse on large metal siding and roofing projects for ten years. His knowledge and attention to detail has made him a necessity on our projects. He allows us to focus on our work because we know the supply of our materials is being taken care of by someone that maintains as high a standard as we do."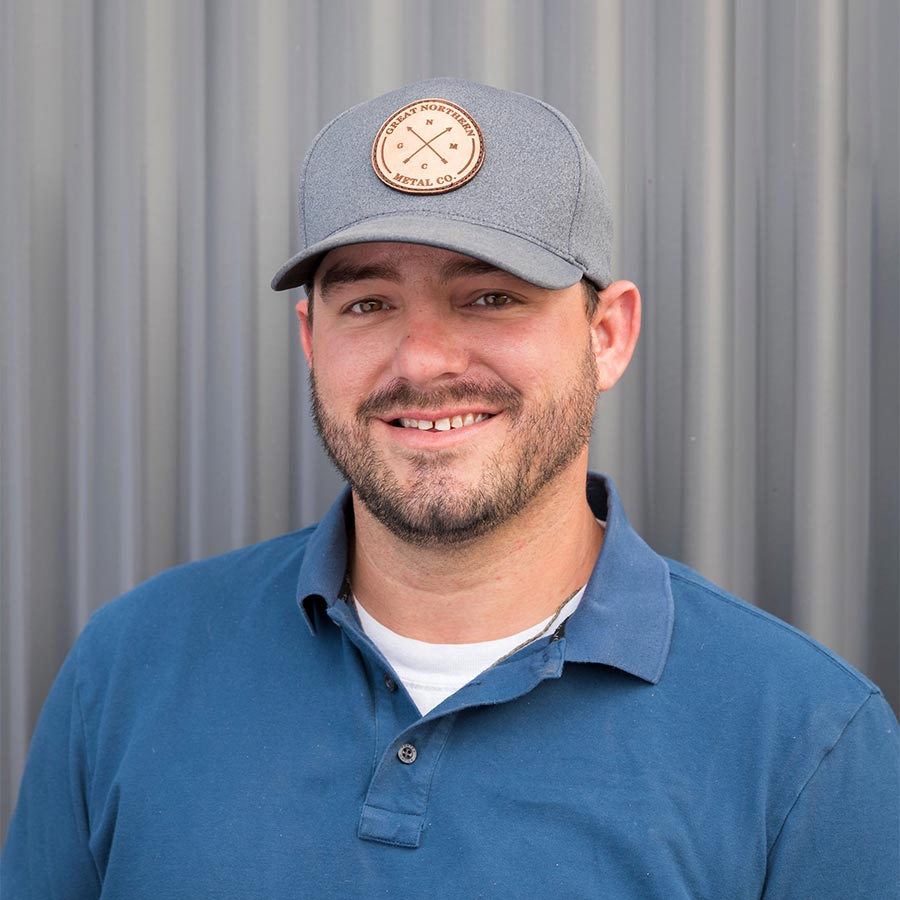 Jesse Kjelsrud
Owner / Sales
I now have a large family of my own with 6 wonderful children and a loving and supportive wife. if we aren't working, we are outside enjoying the wonderful gifts Montana has to offer. I have been serving the contractors in the Gallatin Valley and surrounding areas for over 12 years in a similar role and saw a void that needed to be filled. With the experience and knowledge I have acquired, I had a vision to have a quick turnaround and give the customers what they need. If they have a vision we will find a way to make it happen.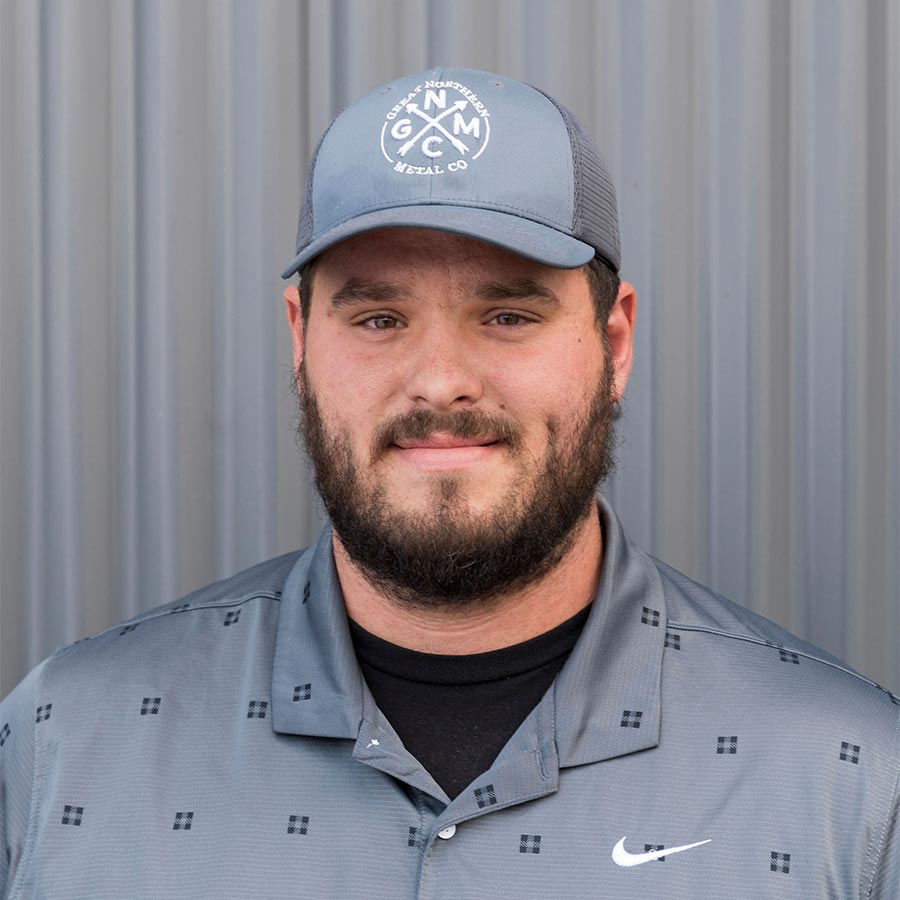 Rainor Kjelsrud
Owner / Production
Rainor was raised in the Gallatin Valley and graduated from Belgrade High School. He immediately founded a few successful businesses and started this company with his brother and friends. He takes pride in his work and his companies.
Rainor has a loving lady and baby girl. He loves his family and makes them his priority. In his little free time he enjoys Hunting, fishing, and just relaxing on the boat.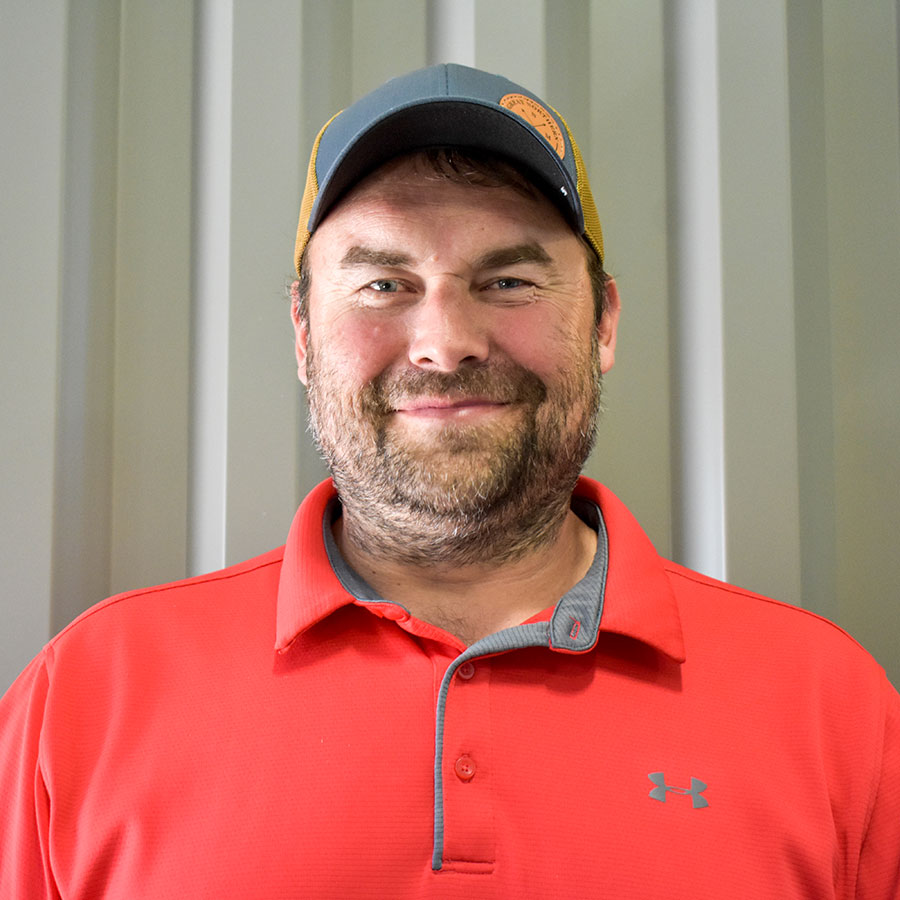 Jason Kostelecky
Owner / Office
Jason has been in the building trades working with metal roofing and siding for more than 20 years. Born in Minnesota his family moved to Sydney, MT via North Dakota when he was 17. He went to college at MSU in Bozeman and has stayed in the area, founding several companies that span the building and metal industries.
Jason enjoys helping people make metal roofing and siding decisions they love, ensuring they receive the best service and information for their projects. It's his job to find the fastest way get products in hand to customers, and to make sure it's the right product.
When he's not working, he loves to spend time outside hiking and boating with his wife and two young daughters.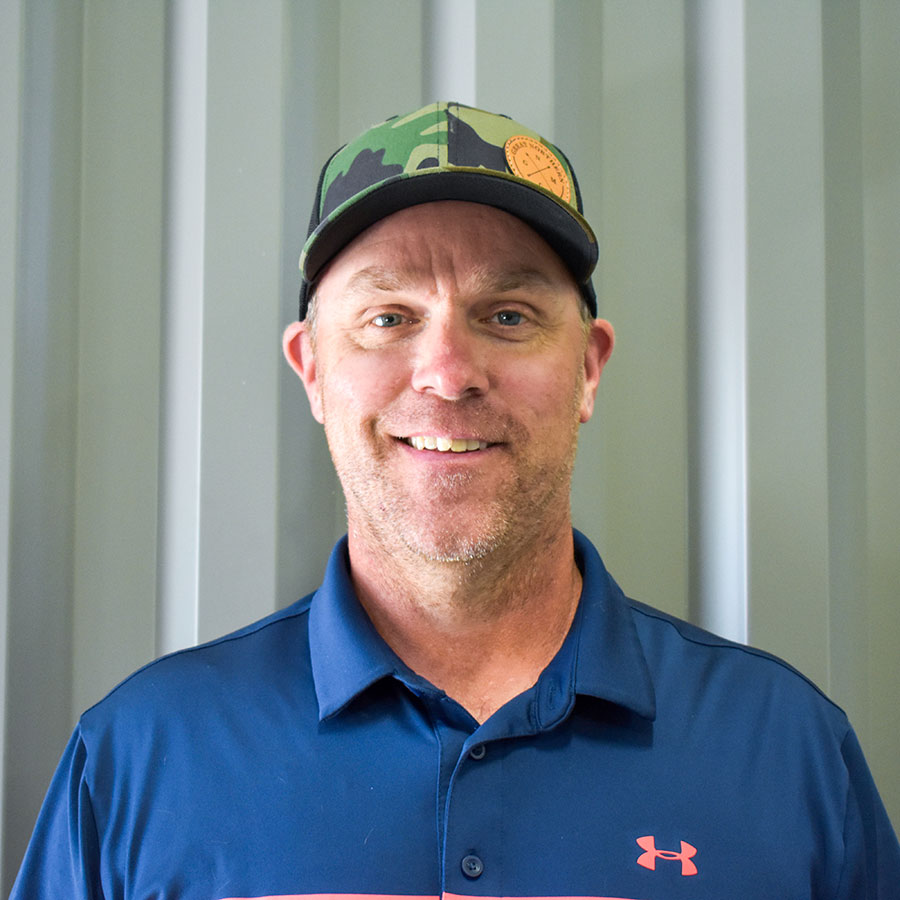 Thain Cook
Owner / Sales
Thain joined the metal industry over 10 years ago when he was looking to settle down into a career he loved. As the head of sales, he enjoys listening to his client's ideas and creating the best plans to make them come to life. The more complex, the better. He strives to create a welcoming and relaxed atmosphere for both guests and staff in the shop and on the job site.
Outside of work Thain loves to spend time with his family hunting and fishing, building projects around the house, and working on his yard – which he considers the best form of meditation.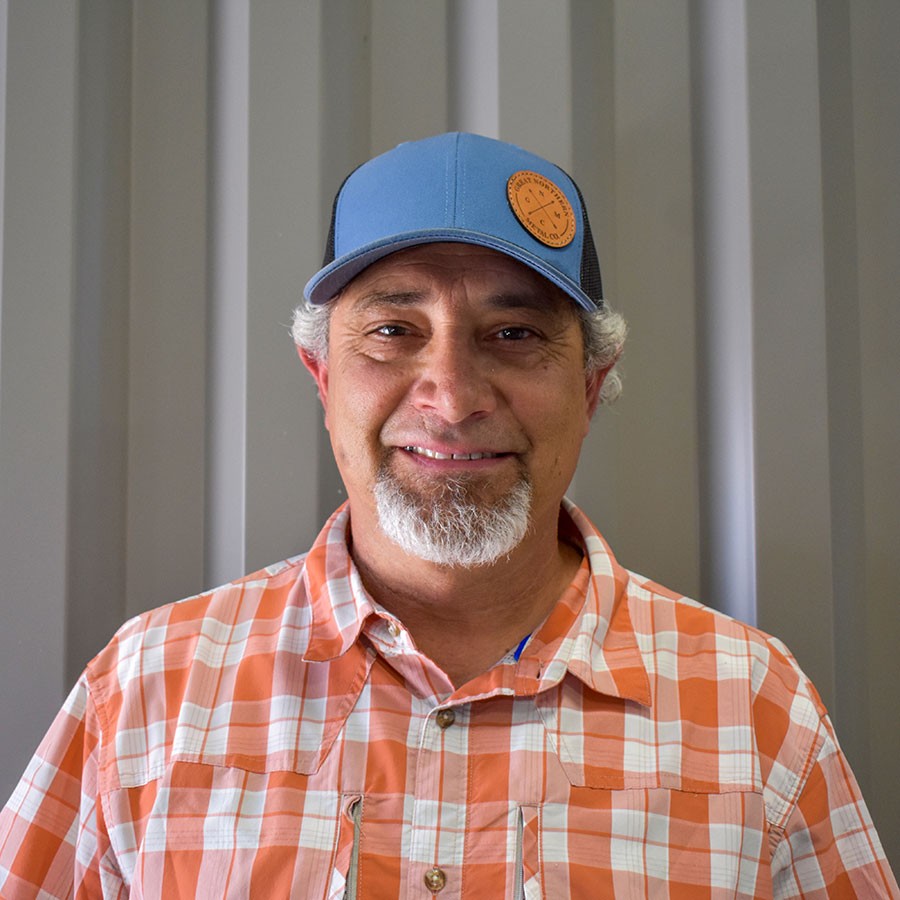 Jeff Dandy
Office Manager
Jeff has been in the metal and building industry for 13 years and helps keep everything running smoothly at the shop. He enjoys the people he meets and works with everyday, which is what makes all the work worthwhile.
When he's not at the shop, Jeff loves watching live music with friends and family at the many venues around the state and exploring new venues around the country.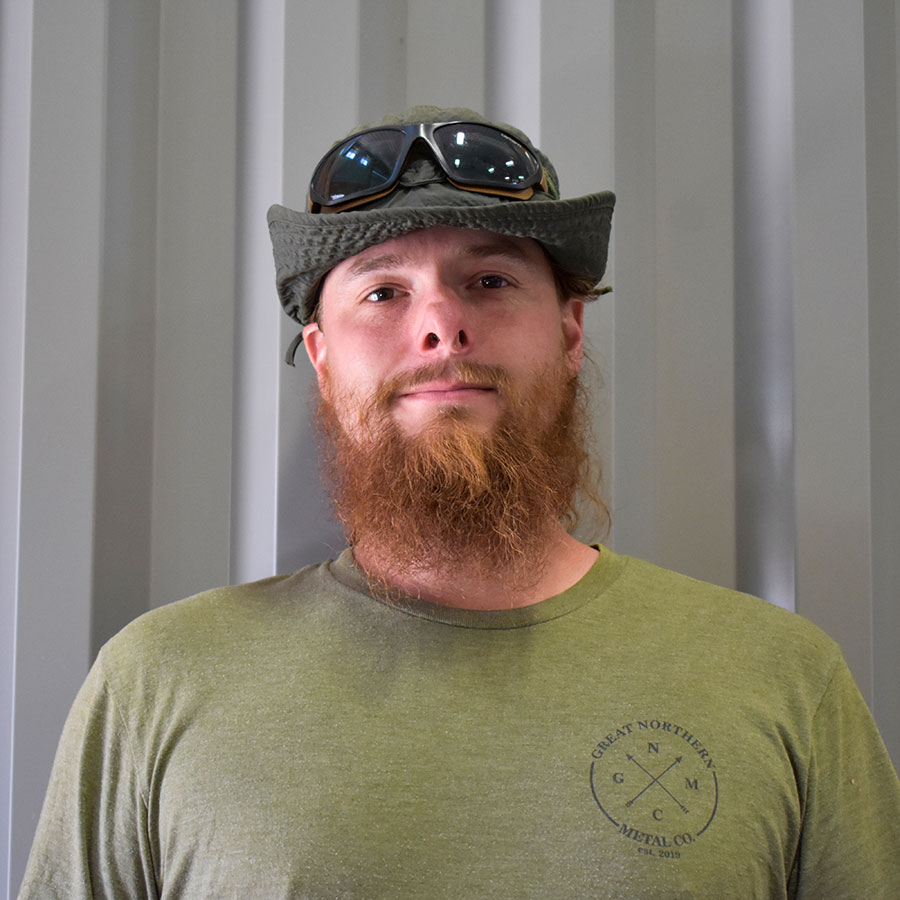 Carlos Rolon
Production
Carlos is just as at home driving the forklift as he is working on the roller. He's a friendly face you can count on to get the job done. He loves to be a part of a strong, growing team at GNMC and helping the company reach its potential. 
Outside of the shop he enjoys hiking and rock climbing all over Montana.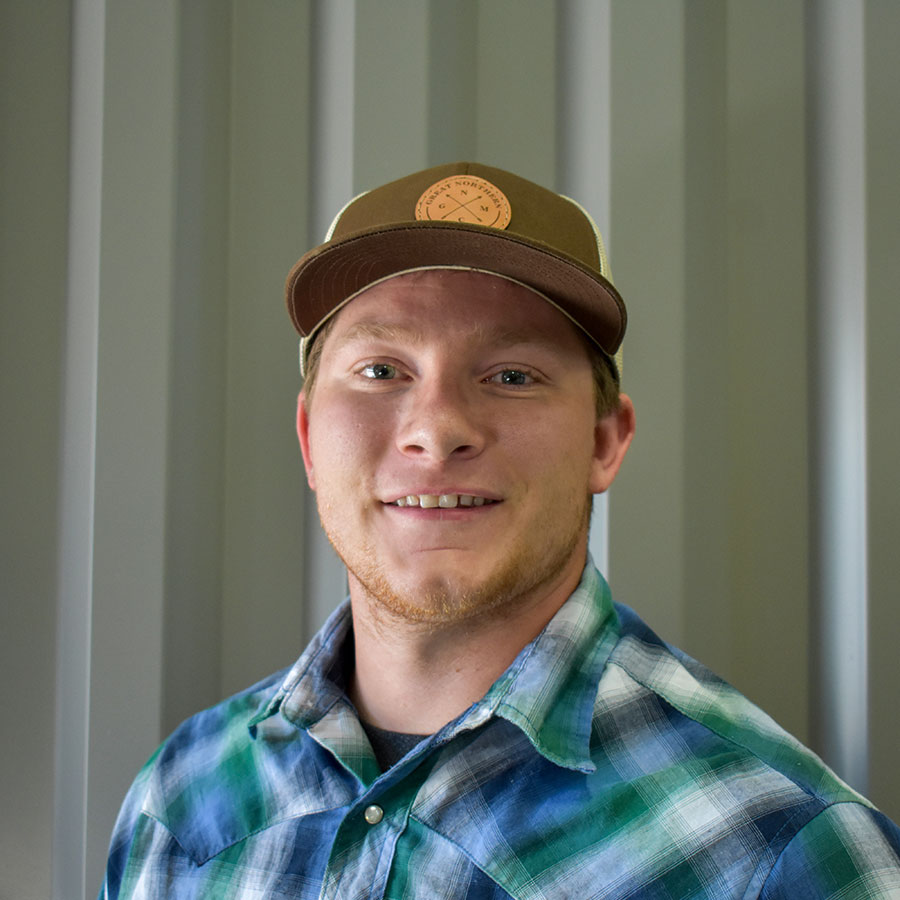 Steve Theobald
Production
Stephen joined GNMC two years ago in production. He enjoys working with metal because it's different from any other material and gives him the opportunity to learn about different trades, furthering his skills in the industry. If you have custom metal trim, chances are Steven has made sure every bend is precise.
He's made Montana his home, and loves to hunt, fish, and be outside all year long.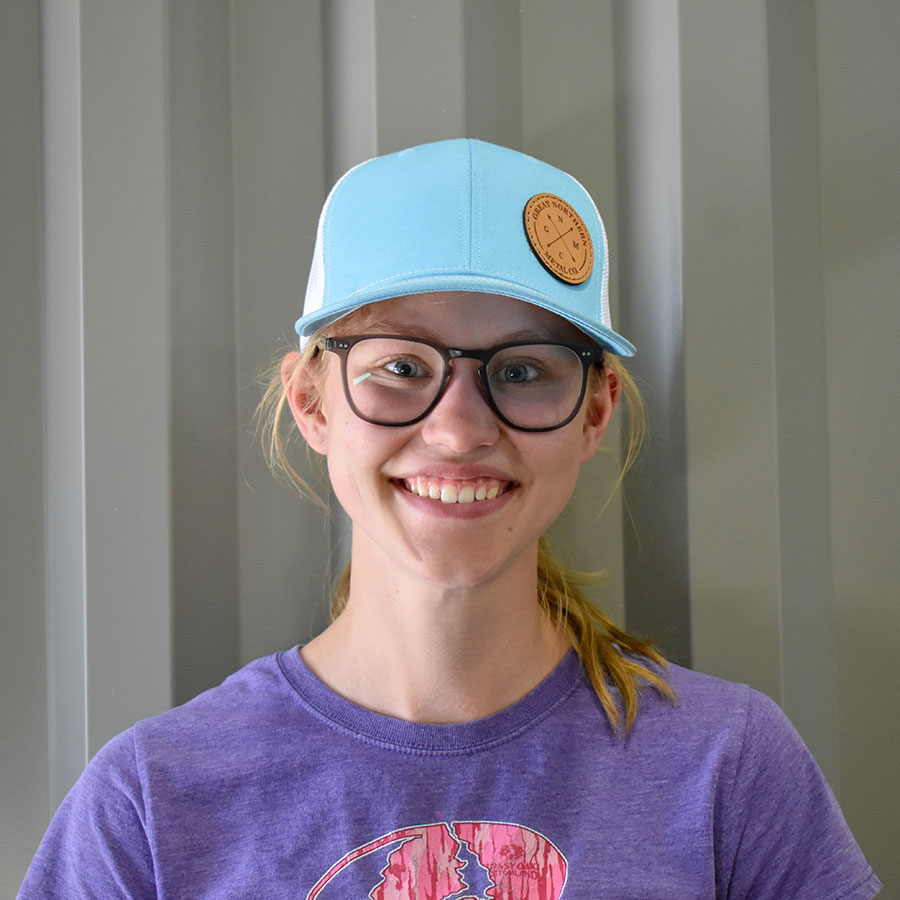 Katy Robbins
Production
Katy has been with the team at GNMC for a year and is a jack-of-all-trades in the warehouse, making sure all the orders are taken care of and out the door. She's lived in Montana since she was eight, moving to several different towns but calls Bozeman home.  
Outside of the shop Katy enjoys rock climbing, hiking, hunting and spending as much time as possible outside.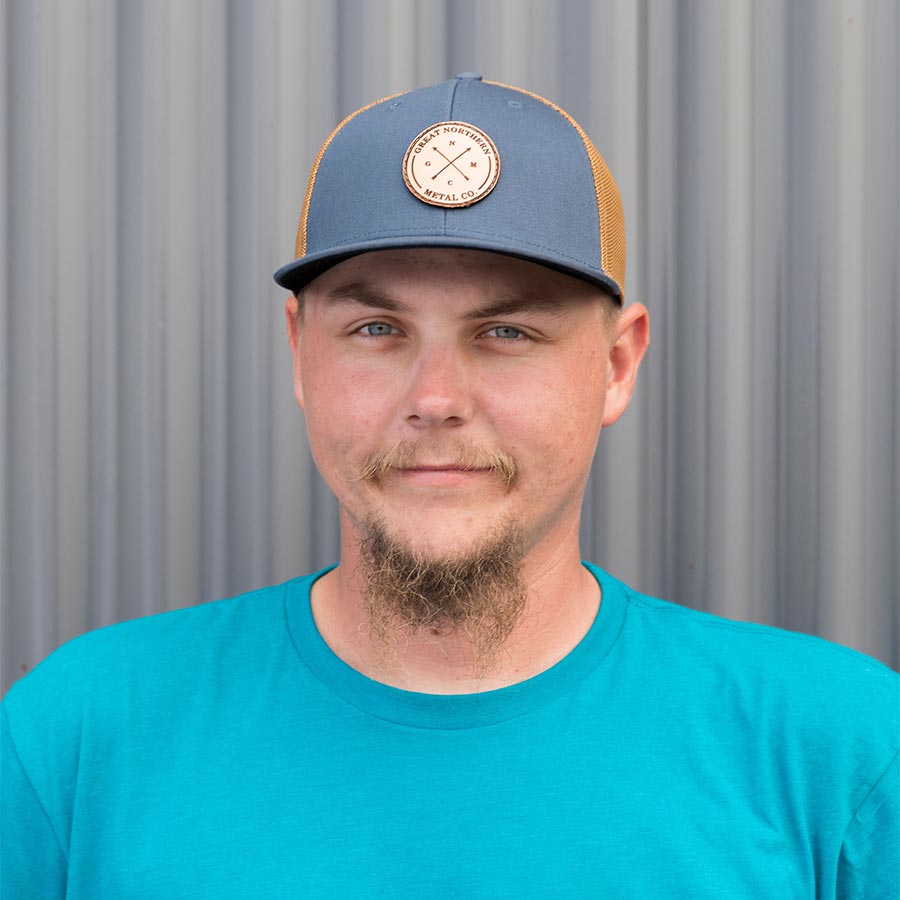 Fallon Strauch
Production
Fallon is Bozeman, MT born and raised. At GNMC you can find him manning the portable standing seam roller on various projects across the valley or right in the shop yard. He loves the varied and hands on work that comes with manufacturing metal panels. it's different than any job he's ever had and keeps things interesting. Fallon is an avid outdoorsman and when he's not at GNMC he'll be out hiking, fishing, hunting, exploring off trail, woodworking, or tinkering on vehicles.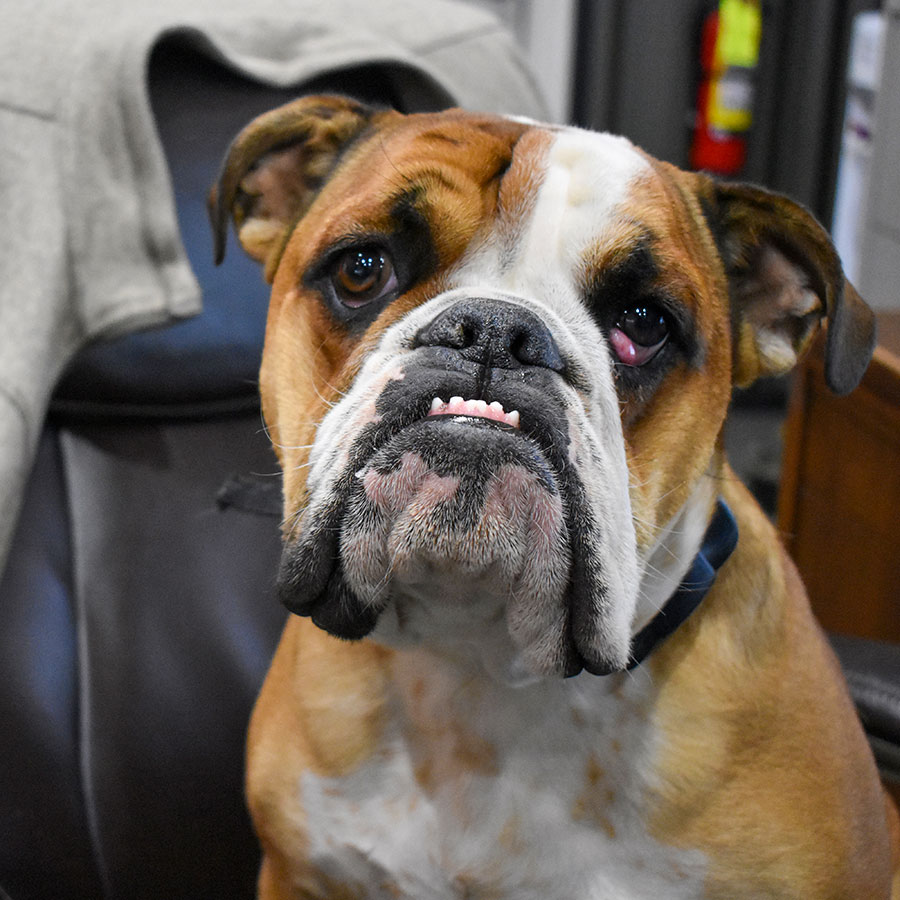 Hank
Office Greeter
Hank is the sweet and stinky customer greeter at Great Northern Metal Co. He was born on Leap Day, so he'll always be a puppy. Hank's main jobs are snack and gopher patrol and he loves the freedom to meet anyone who walks in the door.
When Hank isn't at work he loves catching up on naps and hanging out with his family.
Check Out Our Resources
For helpful guides and how-tos on all things roofing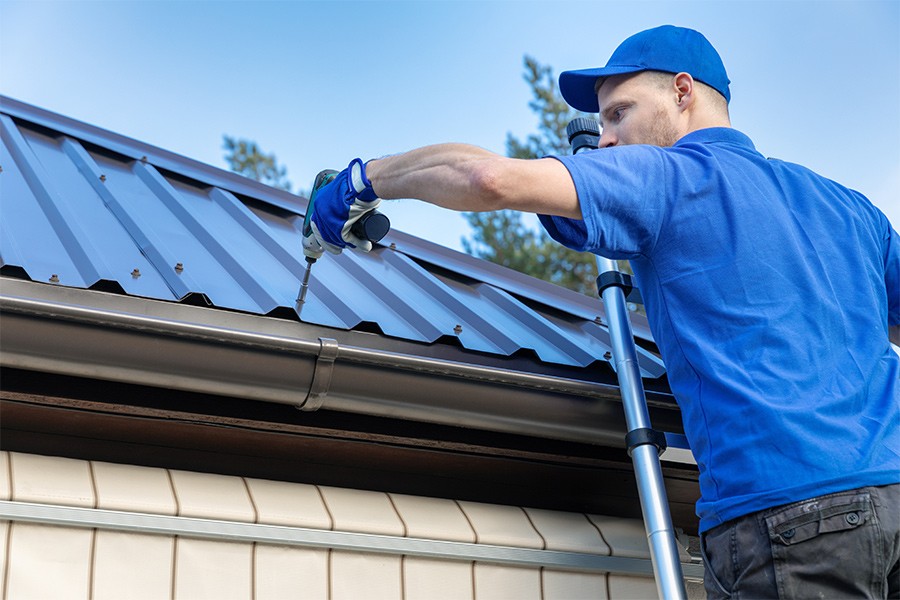 Metal roofs are investment pieces meant to provide lasting value for decades at a time. But if the worst does happen, a leak springs, or the roof's color doesn't hold up as long as it should, you need to know what your metal roof warranty actually covers. The last...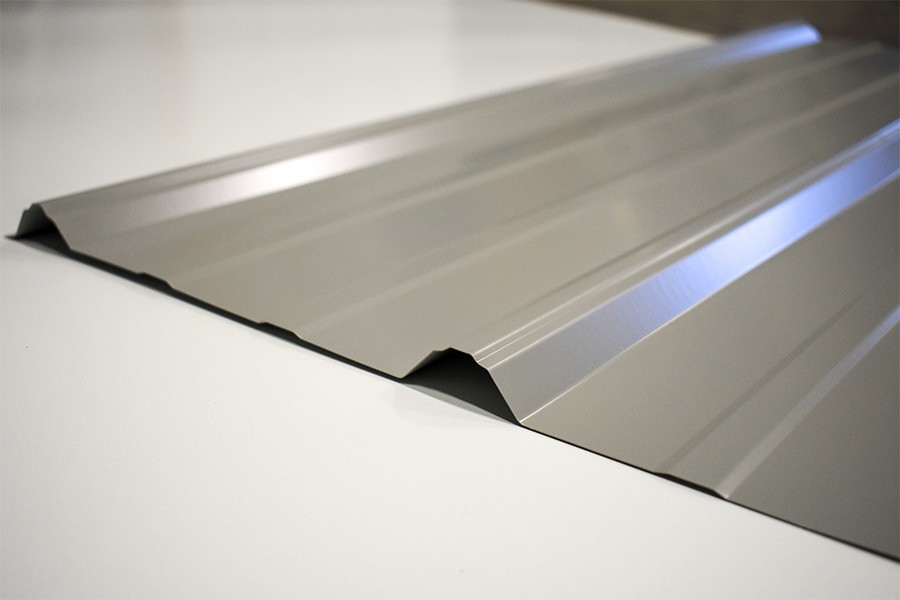 Tuf Rib Metal Roofing Systems Ah, Tuf Rib metal roofing panels—they're just great, all-around panels! These exposed fastener panels are well-known for their light gauge look that's traditionally been used for agricultural buildings. More recently, they've been used...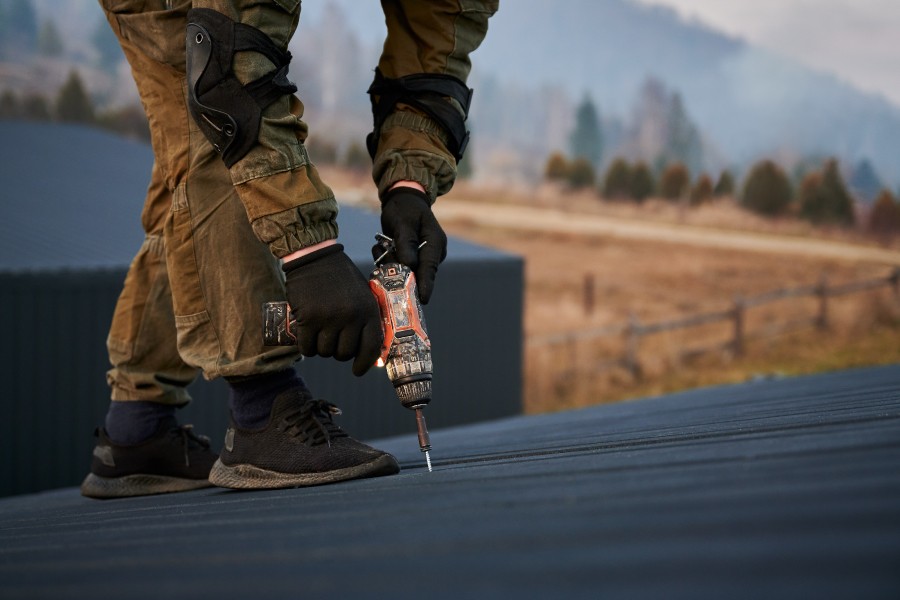 Ordering metal roofing—it's all in the details! Unfortunately, it can be very easy to make a mistake when ordering metal roofing for your next project, especially if you take the details for granted. Ordering mistakes can often lead to extra expenses and time delays,...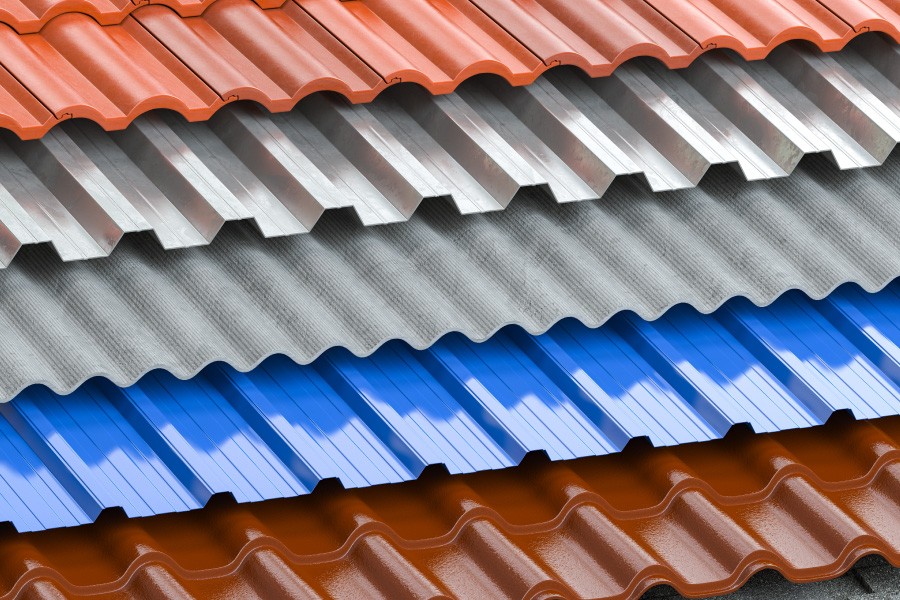 When it comes to metal roofing, the details are key to getting the most value out of your roof. We know the importance of choosing the right panel type for the project, but choosing a fitting finish is crucial, too. Different metal roof finishes provide distinct...
We Have Got You Covered
Count on Great Northern Metal Company for Expert Metal Roofing Services