GNMC is dedicated to helping our whole community grow, and we're always looking for opportunities to lend a hand and have an impact.
This spring GNMC was proud to donate our time and our metal roofing materials to Park High School's Industrial Technology class in Livingston to give these students hands-on experience working with metal roofing. Mr. Hunter James, the Industrial Technologies teacher, had been guiding his class to plan and build sheds to sell at the end of the school year.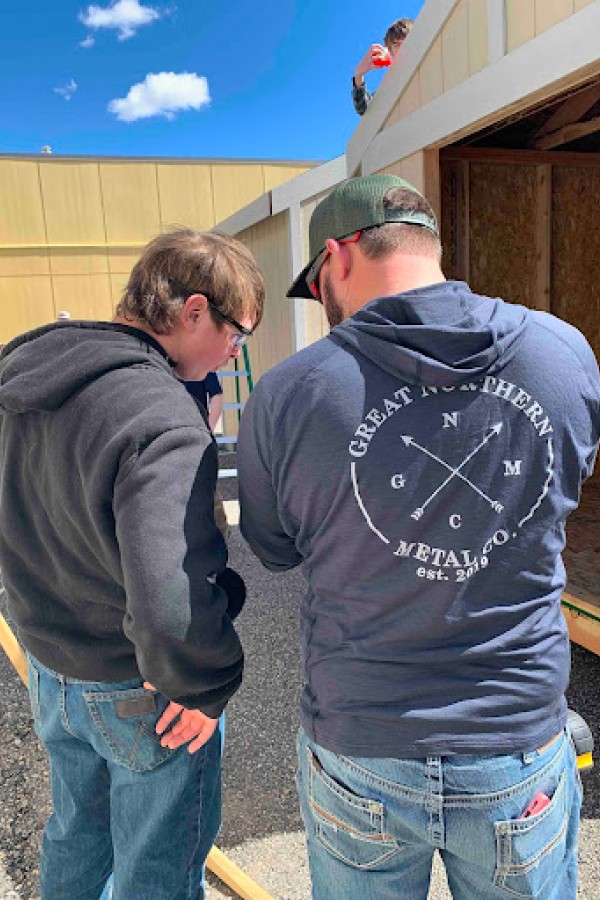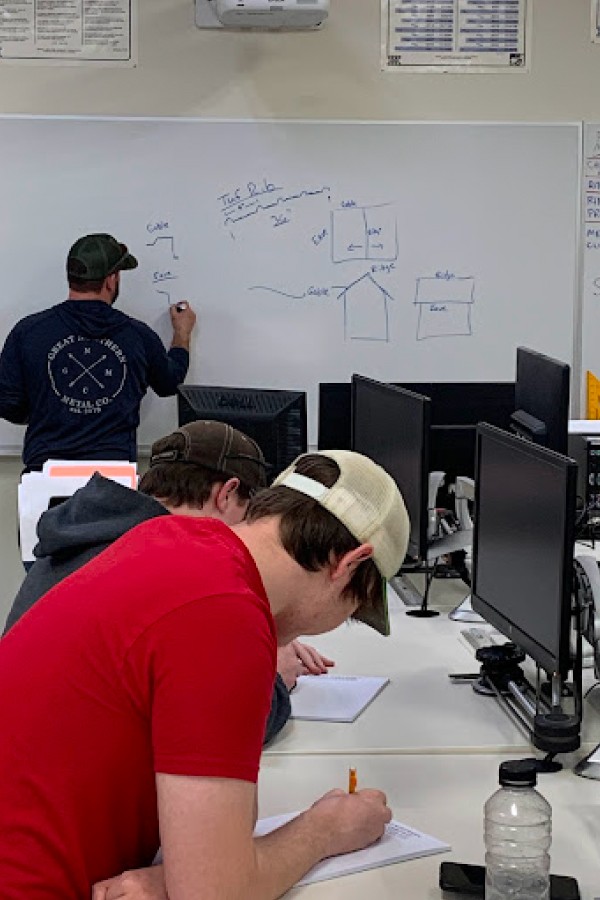 "I believe it is important for high school students to get technical skills, not just to prepare them for the job market, but also for them to get a better grasp of the world around them. While not all students may go into a given field that they receive technical skills in from school, they will at least gain awareness and respect of the hard work and craftsmanship that those in that field contend with every day," says Mr. James. We couldn't agree more!
Once they had the structure built, Jesse Kjelsrud visited the class to teach them the ins and outs of metal roofing. They planned to roof one shed with standing seam and one with tuf rib so the students learned about both exposed and concealed fastener roofing.
We spent part of the lesson in the classroom understanding everything that was needed for a metal roof – not just the panels but also elements like trim and ridge caps. Jesse explained the parts needed for each roof and how they fit together.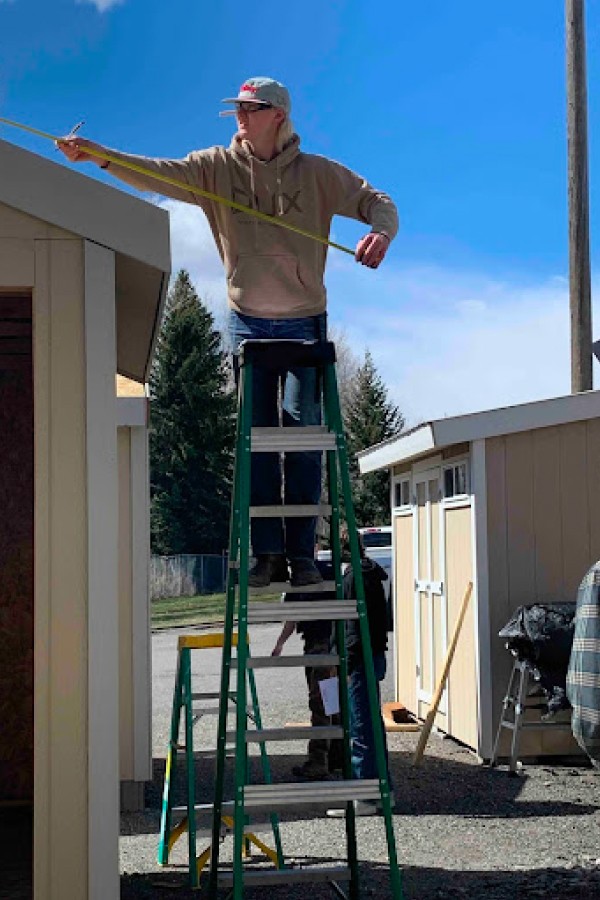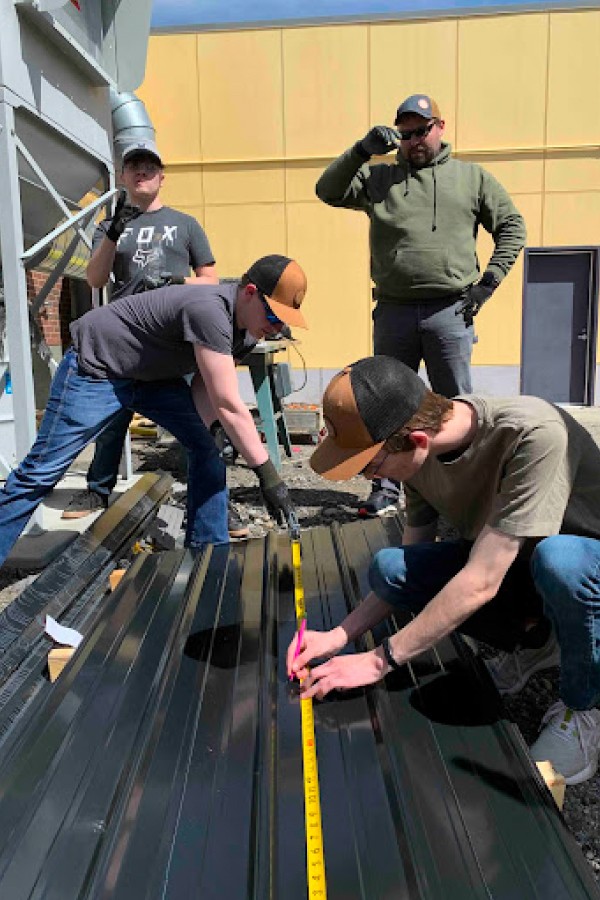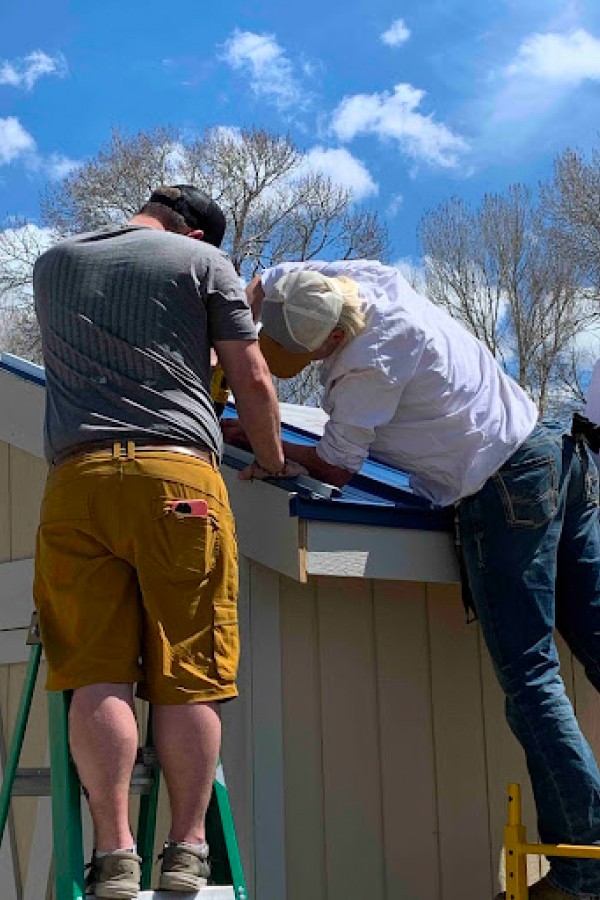 Then, the class headed outside to learn how to measure a roof. The team at GNMC is meticulous in roof measurements because the difference between precise measurements and those taken off plans or estimated can cost clients lots of time and money. These students were lucky to learn from the best. Once the two sheds were measured from every angle, it was time to go back inside and place the order, including color and fasteners.
Once the metal order was finished, Jesse and Jason returned to Park High to help the students install the roofs on their sheds. They learned the order to apply materials, how to measure and cut panels and trim, and how to secure each type of panel to the roof.
The students did a great job and the sheds turned out fantastic. It was such an honor to work with the future contractors and industry professionals and give them a bit of hands-on experience that will help them when they go out into the world.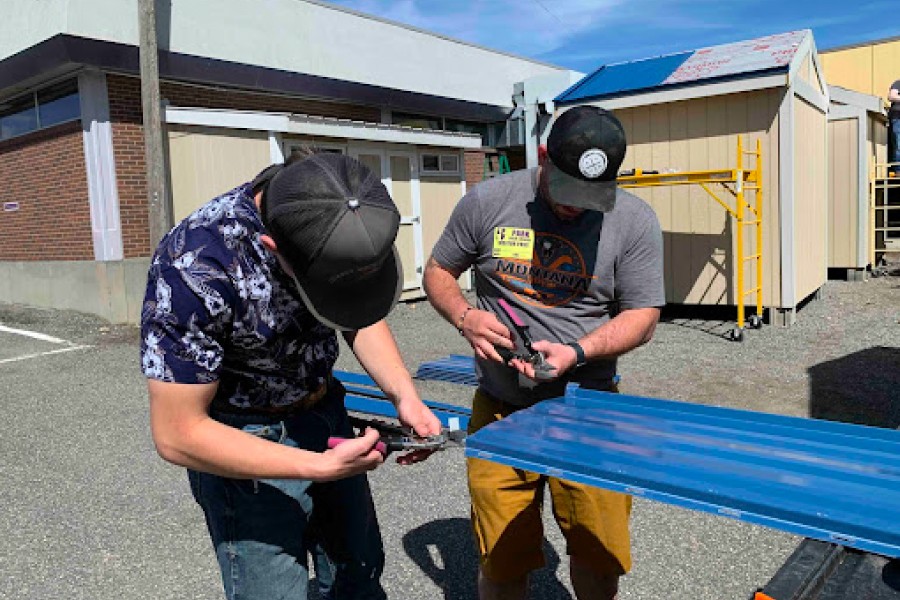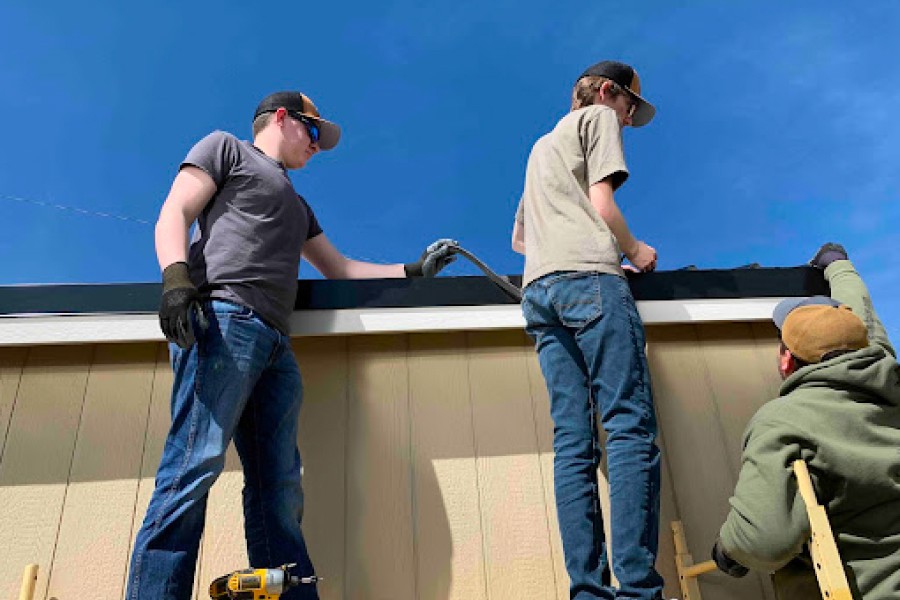 "Having Jesse come in was fantastic, as it gave the students a real person from industry to learn from. Having an expert come in from the outside world to talk about their trade and profession, as well as teach them some of the skills in it helps them to retain that knowledge for the future. For many of the students, Jesse's visits and assistance on their sheds will likely go down as one of most memorable parts of the class for them," says Mr. James.
We're already looking forward to next year's class.